Events
Teachers day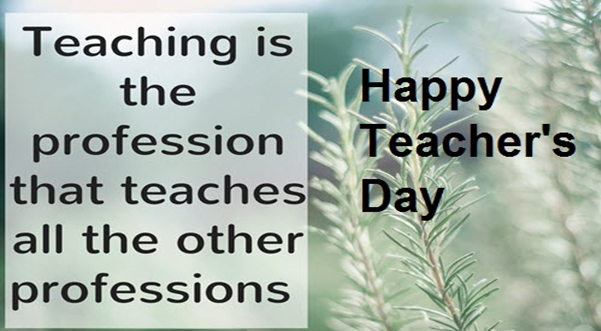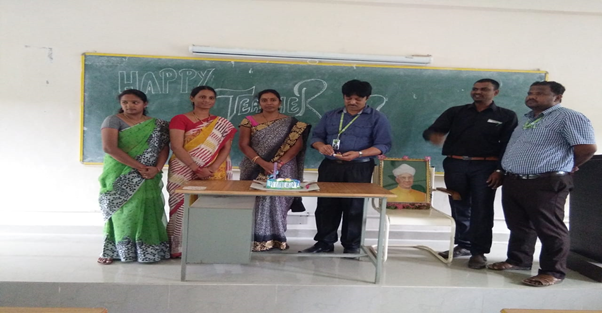 International youth day:
On 12 th August 2018 conducted 'international youth day conducted by MBA DEPT. all department students are participated in this event, conduct various events like essay writing competitation etc. distributed prizes those who are win that events.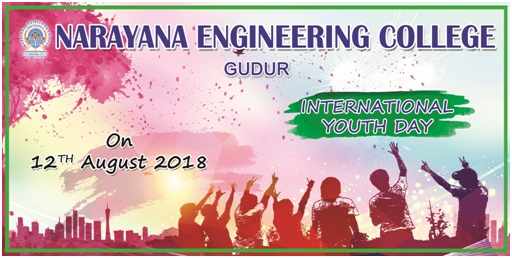 Students Are Participated In Essay Writting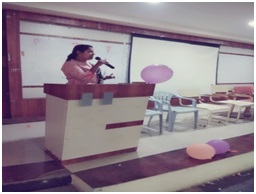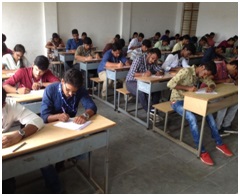 Orientation program:
On 20-08-2018 conducted induction program to MBA fresher's (2018-20) Batch in MEC seminar hall . in this program chief guest Prof. R.V.R SUBRAMANAYAM , HYDERABAD .he gave inspirable speech to MBA students how achieve whatever fixing goals ,set their pre determined objectives . Dr.G.DHANUNJAY GARU professor, NECN attend this program.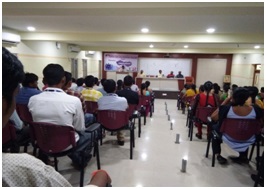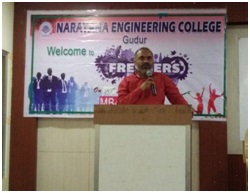 Teachers day celebrations
On 05-09-2018 MBA students are celebrated Teachers day at MBA seminar hall , that day our principal Dr.Ch. PARAESWARA RAO GARU delivered speech about teachers what they tought to students and how they are encourage students.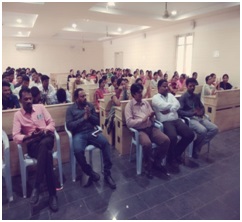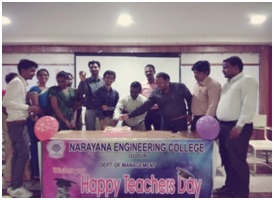 NSS Activity
NSS Activity: Helping Hands
Date: 11-09-2018
Venue: Daniel Children's Home, Chillakur.
No.Of.Students participated: 45
No.of.Faculty Participated: 10

Brief Report:
As part of NSS activities NARAYANA ENGINEERING COLLEGE, GUDUR NSS unit conducted Helping-Hands program on 11-09-2018 in the Daniel Children's Home, Chillakur. In this programme, the faculty of MBA and Students have met poor students of the orphanage home and have face to face conversations to give valuable suggestions about their future.

The Volunteers and MBA students have distributed Note Books, Pens, Soaps, Detergents, Tooth pastes and biscuit packets to the orphanage students, which are very useful in their day to day life. Finally, the orphanage students and management of Daniel Children's home felt very happy and they have appreciated our Institution. HOD of MBA, staff, NSS Volunteers,.Mr.N.Koteswara Rao, NSS Programme Officer coordinated the event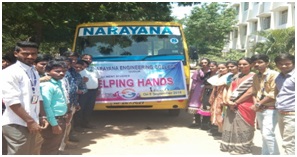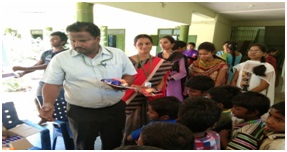 Women's Forum
Report on "Awareness on Health Consciousness"
The department of MBA organized " Awareness program on Health Consciousness " under women's forum on 09-10-2018 at MBA seminar hall. MBA and MCA girl students participated along with women staff in this program.

Mrs. Dr.C.Rohini ( Gynocologist, CR Reddy Hospital, Gudur ) is the chief Guest of the function. She suggested valuable health tips to girl students. She also suggested how to being mentally healthy. She also advised to take proper measures to avoid cancer and other diseases. Felicitation for the guest done.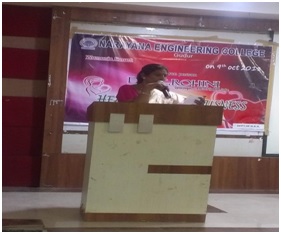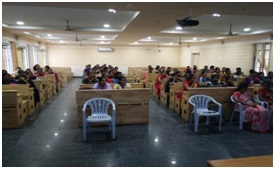 Workshop on finance:
Two –days finance work shop conducted 13th & 14th October, 2018 at Auditorium organized by MBA dept. there three recourse persons viz; Sri K.Prabhakar Rao, vice-president ,Finacplus Hyderabad. Sri.CHANDRAHAR BIRADAR Manager-Operations and Sri P.V.KRISHNA KANTH Senior Quality Analyst. They spoke financial concepts In six-sessions. Students learnt so much of knowledge about financial institutions, SEBI, financial derivatives etc.